Trusted Quality

Luxury Service

Respected Craftsmanship



About Cosgrove Custom Pools
Welcome to COSGROVE CUSTOM POOLS, the pool company people call for honesty and superior craftsmanship.
We are a design build company that doesn't stop at the pool. Our design work includes all outdoor living environments, pool houses, kitchens, shade structures, fire features, decorative concrete, water feature, water art, and landscape areas. We design your entire property and have the best craftsman to bring it to life.
Being awarded the Gold international Award of Excellence for 2019, featured in Aqua Magazine and Luxury Pools has been a huge honor. These accomplishments push us and our crews to strive for even greater excellence on your project.
Our goal is to shape the future of the pool industry by providing luxury service and superior craftsmanship on every project. We will never claim to build the most pools around, but we will continue to prove that we build the best.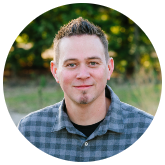 "My name is Mason Cosgrove and this is an owner operated company. I put my pride and passion into every project we build."